I've had my Weekly Meal Planning Template available for free download on here almost as long as I've had the blog. I first put it together in April, 2011 as part of the Fly Lady Baby Steps and it has changed a lot since then. It has evolved and been updated as I've worked out what works best for our family.
But it is still one thing that I use every single week. On Saturdays I sit down to work out our meal plan and plan the week using the template and my google calendar. Once I've finished I print it out and it goes straight on to the fridge with all of the recipes I need for the week (on a separate spreadsheet, also included in the template download). I cross everything out as we go – I find this is the easiest way to draw my eye straight to the day and what needs to be done.
Yes, printing it out each week does use a lot of ink and paper but so far it has been the easiest way to use the planner. Each week the old planner gets put on the computer table to use as recycled paper and quite often Lily uses it for her drawings.
This is one habit I am hoping to keep up with after this baby is born. I think I'll need the reminders of what is happening, especially through the first few weeks/months of baby brain fog. The hardest part will actually filling it out each week.
The template includes the Zone Work, Daily Tasks and Weekly Tasks for all of my cleaning. I would love to say that I cross all of these off each week but it basically never happens lately. I've gotten so slack with cleaning and decluttering and although I'd love to get back in to it properly I know it probably won't happen once the baby is born. But I'm hoping that having the reminder there will help me get back in to it once everything has settled down.
Click here to download my updated Weekly Meal Plan Template
The template includes the Weekly Plan as you can see in the photo above. You are able to type in the dates, activities and "to-dos" for the day, plus the meal for dinner. Next to that is the zone work section (more to come on that), the weekly tasks and daily tasks. These are all editable so you can change them to suit your circumstances.
On the next spreadsheet (click on the tab on the bottom) is the cleaning zones. Here you will find the tasks for the Zone Tasks section. Once again, these are editable and you can add and delete any tasks that you want. Then just copy and paste the tasks for the week's zone over to the first spreadsheet.
The third spreadsheet is "recipes" – here is where I copy and paste the recipes that I need for the week so that they are all in the same place. Since I've started organising my recipes using One Note I've found this even easier as I can just copy and paste them over. However, if I am using a new recipe from a magazine or cookbook I need to type it in. Once I've done that I can copy and paste it in to my One Note and it's ready if we want to use it again.
So, there you have it. Please let me know if you download the template and if you use it. I'd love to know if there is anything that you love or anything that you'd like to change.
Linking up with: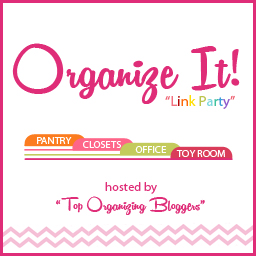 Related posts: