There's something about summer that just screams BBQ isn't there? I love eating outside and can't wait to get the family outside once daylight savings starts. Plus, using the BBQ means less washing up inside!
McCormick Australia have released two new BBQ sauces to celebrate BBQ season. The Kentucky Style Vintage Smokehouse BBQ sauce is wonderful and smoky and goes great with bacon and eggs! The Tennessee Style Brown Sugar Bourbon BBQ Sauce is a little smoother and sweeter and is fantastic on sausages.
The sauces can be used as a marinade, baste or simply poured on top of your favourite meats. They'd even be super yummy on a pizza base!
McCormick Australia gave us the challenge of using the sauces to create the ultimate BBQ dish, so I sent the challenge on to Mr Monkey. He had recently created a dish for work that he was able to modify to include the sauce and to work on the BBQ and to be honest, I can't wait until he cooks it for us!
Slow Cooked Tennessee Style Brown Sugar Bourbon BBQ Pork Belly
Slow Cooked BBQ Pork Belly
Ingredients
1kg pork belly
4 garlic cloves
1 bunch coriander stems
20g ginger
water
Instructions
Heat a BBQ with a hood on low.
Place the pork belly in a dish deeper than the pork. Pour BBQ sauce over and put garlic cloves, coriander stems and ginger pieces around the outside of the pork. Add water up to just below the skin. Cover dish with foil.
Place a trivett on the BBQ to keep the dish off the grill top.
Cook on BBQ on low with the hood down for 3hours. Temperature should be kept around 150 Celsius.
Serve with an Asian peanut slaw. For extra oomph use a miso mayo dressing.
https://www.flyingdrunkenmonkey.com/giveaway-%e2%98%85-mccormick-mantry/
McCormick have been kind enough to give me 3 of these Man Cans to giveaway to you! Each includes four of the sauces (2 of each) and is worth $18 each. Just fill in the form below, letting me know what you would cook with these amazing sauces.
Terms and conditions: The Flying Drunken Monkey's McCormick Man Can giveaway will be judged on creativity and originality. The competition opens Tuesday, September 30th at 05.00am AEST and closes on Tuesday, October 7th, 2014 at 11.59pm AEST. One entry per person only. Australian entries only, sorry. There are 3 prizes to be won, worth $54 in total. The winner will be notified via email and published on this blog. Entries remain the property of The Flying Drunken Monkey and may be republished. The prizes will be sent directly to the winner by the PR company. For full competition terms and conditions, click here.
Disclaimer: This is not a sponsored post, I received product in return for this post. All opinions are my own and do not necessarily reflect the views of the company.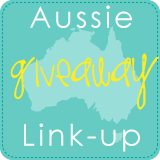 Hosted by Kellie O'Brien Media

Related posts: